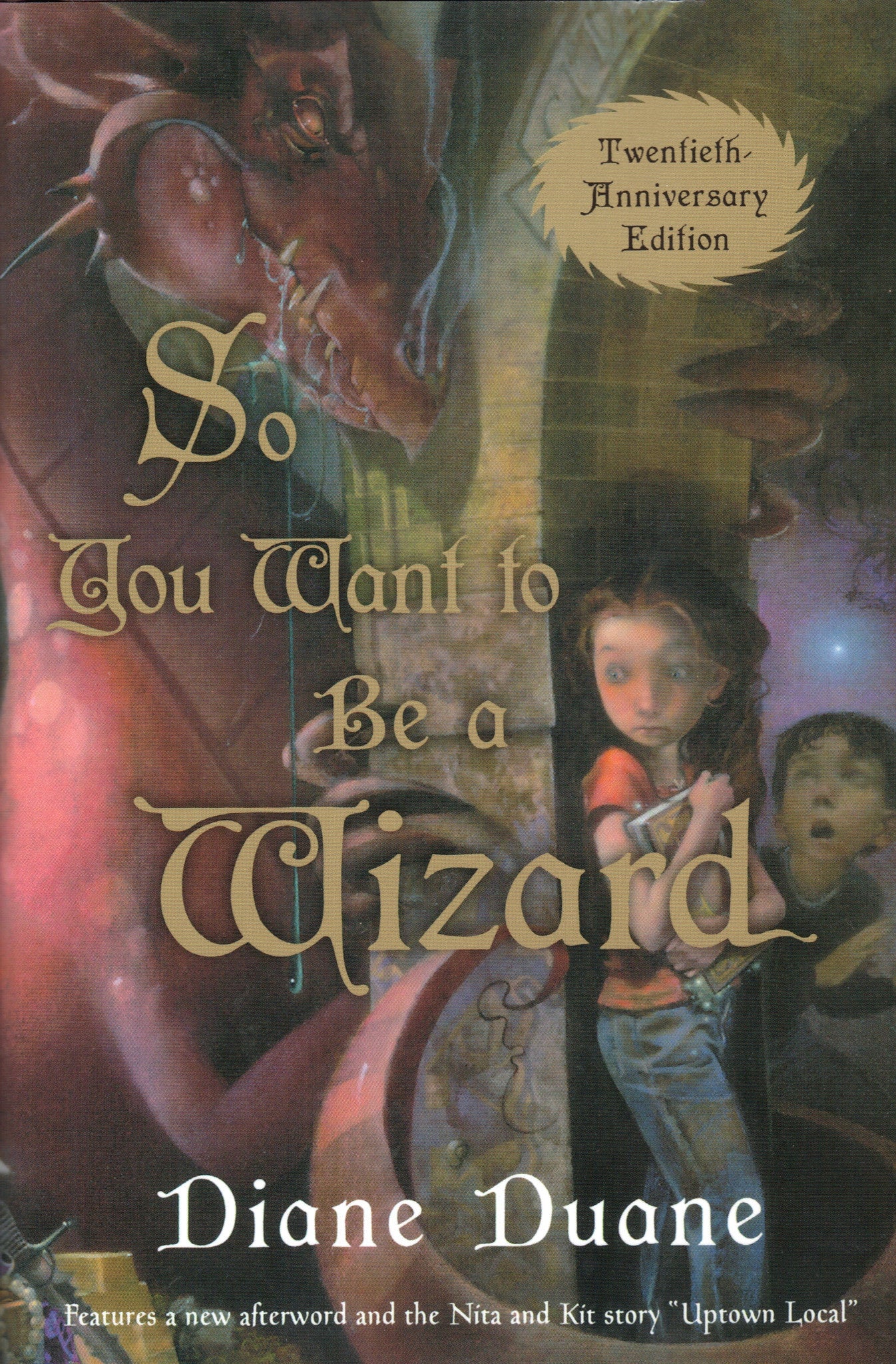 This is the hardcover version of the "classic" non-updated SYW... text, published in 2003 by Harcourt Trade Publishers to celebrate the book's 20th anniversary in print. It contains the afterword written specifically for this volume, and the only other print appearance of the first Young Wizards short story "Uptown Local", originally written for Jane Yolen's anthology Dragons and Dreams.
These are the final mint/new copies of this edition remaining: all online and other sales sources have exhausted their inventories. All our copies are signed and personalized to the purchaser's request by the author.
The store will calculate your postage price for this item during checkout. We ship by registered mail only to prevent losses. The shipping price to North America (and all non-Uk or EU regions) is USD $18.74; shipping to the UK and the EU is a bit less.
Please make sure to leave a note during the ordering process about how you'd like your book personalized. (You'd be surprised how many people forget... and then DD has to email you about it... so don't forget.) :)

Thanks for your interest!
...If you were not specifically after this title but are interested in an autographed book from DD, please have a look at the other hardcover mint first editions in our hardcover book collection. These too come signed and personalized according to the purchaser's wishes.)