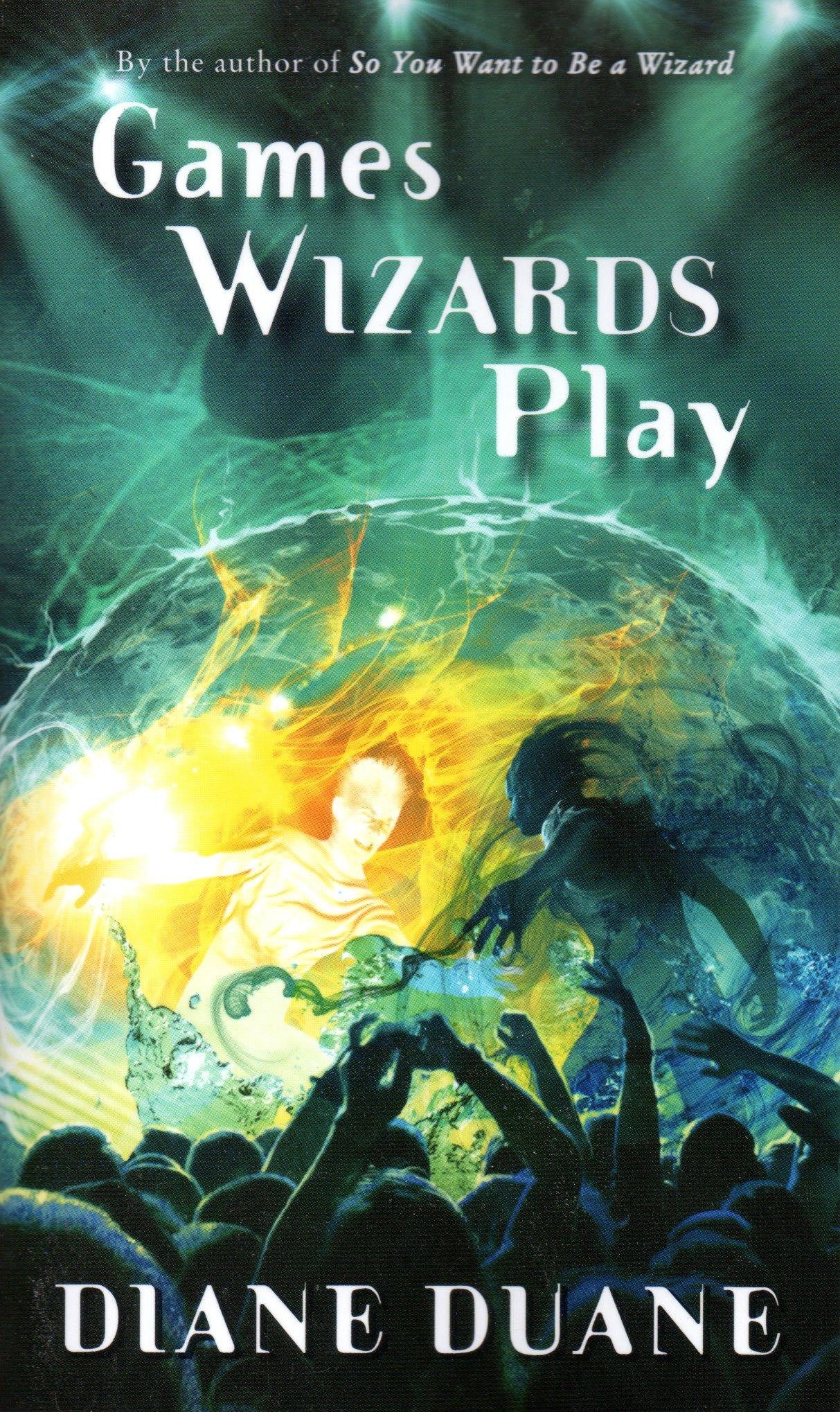 Every eleven years, Earth's senior wizards hold the Invitational — an intensive three-week event where the planet's newest, sharpest young wizards show off their best and hottest spells. Wizardly partners Kit Rodriguez and Nita Callahan, and Nita's sister, former wizard-prodigy Dairine Callahan, are drafted in to mentor two brilliant and difficult cases: for Nita and Kit, Asian-American Penn Shao-Feng, a would-be sun-technician with a dangerous new take on managing solar weather: and for Dairine, shy young Mehrnaz Farrahi, an Iranian wizard-girl trying to specialize in defusing earthquakes while struggling with a toxic extended wizardly family that demands she overperform to their expectations… or fail.
Together they're plunged into a whirlwind of cutthroat competition and ruthless judging: it's "The Apprentice" with magic. Penn's egotistical attitude toward his mentors— Kit is "over the hill", Nita is a prize to be confiscated from him – complicates matters as Nita and Kit work to negotiate their burgeoning boyfriend/girlfriend issues. Meanwhile, Dairine struggles to stabilize her hero-worshipping, insecure protégée against the interference of powerful wizard-relatives using her to further their own tangled agendas. When both candidates make it through to the finals stage on the dark side of the Moon, they and their mentors are both flung into a final conflict that could change the solar system for the better…
…or damage Earth beyond even wizardly repair.
Kirkus Reviews says: "Apprentices become teachers, friendships turn to romance, and long-simmering subplots achieve resolution in the 10th entry of this well-loved fantasy series. ...A dazzling variety of ingenious spells, and an effortlessly diverse multitude of supporting characters ...a conflagrant climax overflowing with images of glory and wonder. Duane neatly manages to pull together and tie off plot threads that have been dangling since the earliest volumes. A delightful treat for dedicated fans."
---
These are the only signed paperback copies of Games Wizards Play that will be made available for the foreseeable future. Your copy will be signed and personalized for you by the author and dispatched to your location via registered post from Ireland. The price of shipment via registered mail to your location will be calculated for you by the store during checkout. Please allow 10 days for shipping.
When you order: Please make sure to use the "notes" field in your order to let DD know how you'd like your book personalized (as in the example below).
Save