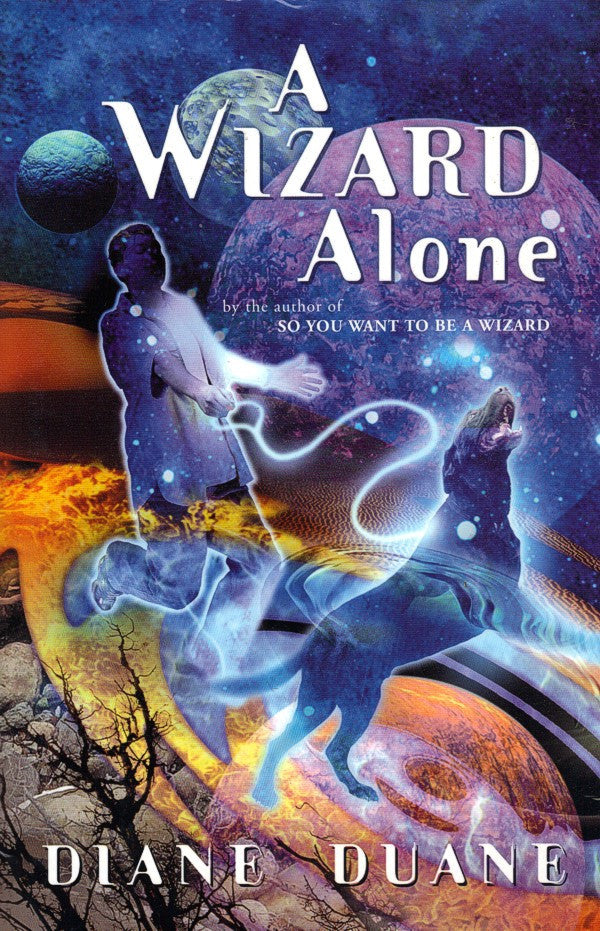 This is the hardcover version of the "classic" non-updated A Wizard Alone, published in 2002 by Harcourt Trade Publishers. The cover design on the hardcover first editions is different from the one later used for the paperbacks
We have the final copies of the mint edition book worldwide. All online and other sales sources have either exhausted their inventories or are about to. All copies are signed and will be personalized to the purchaser's specifications by the author.
Shipping costs will be calculated separately on this item.
We ship once a week (normally on Wednesdays) and will email you your tracking information as soon as the item is shipped. After that, Aftership.com will notify you by email when there are changes in the status of your order (in transit, out for delivery, attempted delivery).
Please note that this product is not available as part of any discount offer running at the store at this time. If it is added to an order to which a discount code is being applied, the discount will not apply to this book. 
Thanks for your interest!